BAGS
Make An Enduring Impression With Promotional Branded Bags
Brand recognition and evoking brand curiosity is a huge factor in your business's future growth, and a branded bag has the potential to catapult your company into new realms of profitability at a fraction of what traditional advertising would cost you.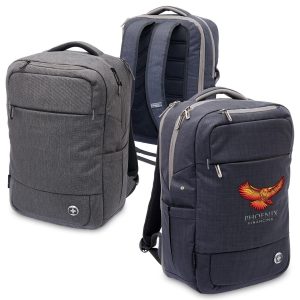 As with many fashion items and labels, bags have the potential to be attention-grabbing mobile billboards for a brand. They're often sported in public, seen potentially by hundreds of new people daily, and the right design and styling combination will grab attention and entice curiosity in people who see them. While a newspaper ad or flash promotion may bring you lots of exposure, our custom-branded promotional bags, Gold Coast, is an enduring advertisement for your business that will continue to market your brand for as long as it's used.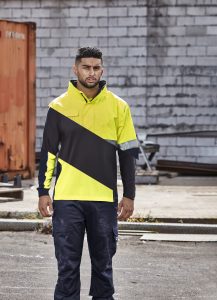 Our Selection Of Quality Promotional Products
Our selection of promotional bags cater for every conceivable purpose, ranging from backpacks to fashionable tote bags, laptop bags to gym bags, lunch cooler bags to grocery shopping bags – no potential opportunity or scenario to advertise your brand is overlooked!  Spoil your staff with branded lunch cooler bags, present custom-branded handbags at a fundraiser or special gift clients with a durable and desirable laptop bag with your branding on it. You could even gift a custom bag to priority contacts based on their personal interests and activities or sponsor a local school sports team with branded drawstring sports packs.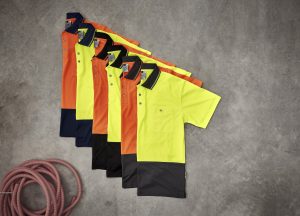 Repeat exposure to a brand logo has proven to boost company interest and customer loyalty significantly, and what better way to keep people aware of your business than giving them something they'll use and look at daily? Make a statement and impress your staff, guests or favourite customers with a customised, high-quality accessory they'll be proud to show off for many years to come. Simply pick the promotional bag (or bags) you'd like to use from the selection below, and we'll take care of the rest!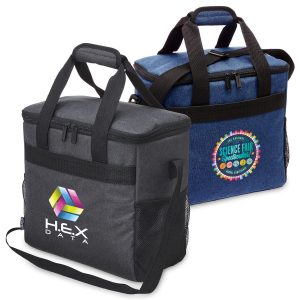 Showing 1–16 of 235 results